Many individuals with mental health challenges have difficulty holding jobs due to the cyclical nature of their illness or insufficient coping and work-related skills. Yet, employment plays a significant role in recovery from mental illness. Canvas Health provides vocational services to help these individuals seek and attain employment, and to develop skills to help them maintain employment.
Partnering for Jobs
The Partnering for Jobs Individual Placement and Support Services program is dedicated to bringing hope, healing, and recovery by assisting individuals with finding and keeping competitive employment. The program is a collaborative effort between Canvas Health, Lutheran Social Service of Minnesota, and Minnesota Vocational Rehabilitation Services.
Partnering for Jobs – Adult Program Information
Partnering for Jobs – Youth Program Information 
Program Services
Job placement, coaching, and support
Vocational counseling
Benefits counseling
Job retention and follow-along supports
Integration of mental health care with Partnering for Jobs services
Who is Eligible
Adults who are interested in getting help finding part-or-full time work
Program participants must be receiving mental health services from Canvas Health
Program participants must be receiving services from Minnesota Vocational Rehabilitation Services
Program participants must be residents of Washington County
---
These services are funded by Minnesota Vocational Rehabilitation Services and are provided at no cost to participants.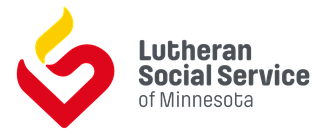 Referral & More Information
Questions
For questions regarding eligibility criteria or the referral process please ask your Canvas Health provider or Case Manager for a referral or contact:
Phone
Sierra Dooley, IPS Employment Services Supervisor
(651) 338-7559
Meet The Team