The human experience is full of emotional ups and downs. It is absolutely normal for a young person to experience a wide variety of emotions. Adolescence is an extra emotionally intense time due to changes in hormones and rapid brain development, but without the "pause button" of a fully developed pre-frontal cortex.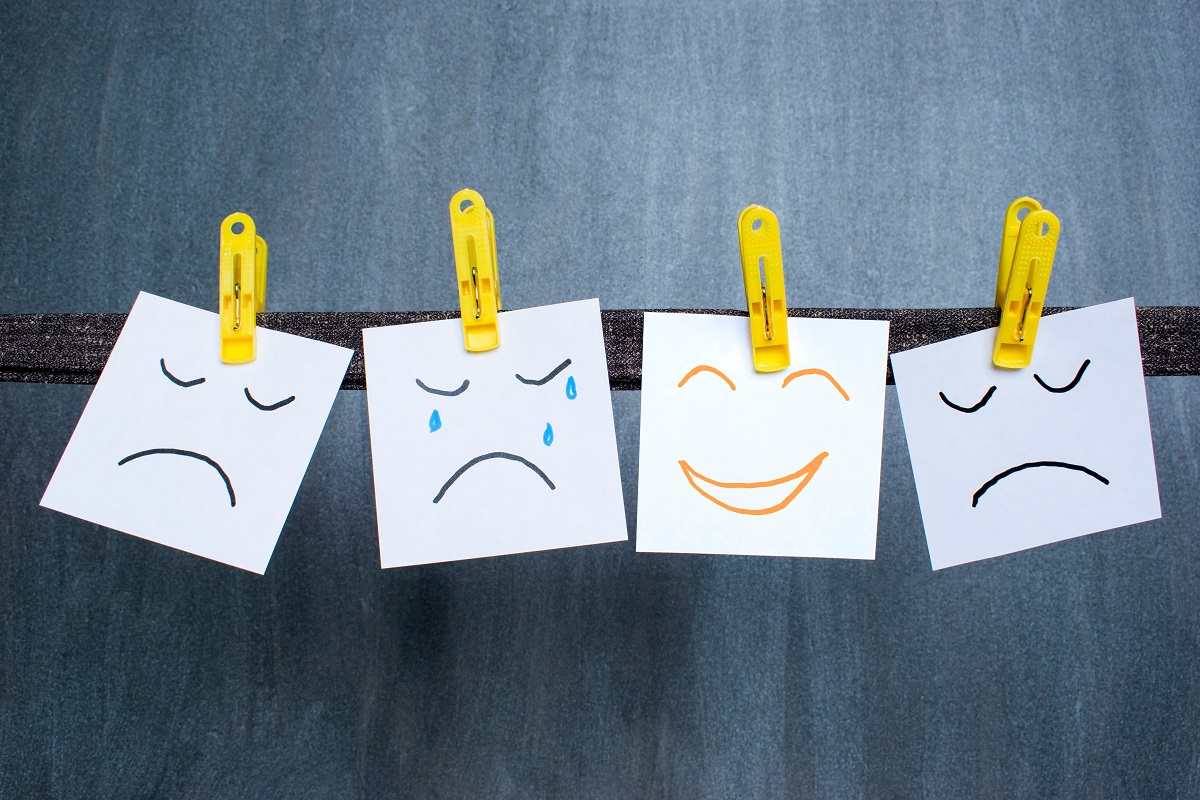 Bipolar Disorder Meaning
The phrase bi-polar is often casually used by high schoolers as a way of saying that they struggle with mood swings, but fails to be a truly accurate description of most high schoolers' state of mind.
Bipolar disorder is characterized by major depressive episodes accompanied by manic episodes. True mania is actually quite different than a period of feeling happy or an absence of depressive symptoms. In a true manic episode, a person's elevated mood would be accompanied by other symptoms such as pressured speech, racing thoughts, a feeling of grandiosity, psychomotor agitation, an increase in dangerous or risky behavior, or even psychosis. Bipolar disorder is difficult to diagnose, so if there are concerns about abnormal moods, refer the young person to a mental health professional.
Teenage Mood Swings
But even normal teenaged mood swings can cause problems, like if the young person is unable to tolerate them or find healthy ways to cope. Encouraging teens to remember that all feelings are in the realm of normal, and they eventually pass, is important. Supporting teens to "hang in there" and "ride the wave" of an emotion rather than making an impulsive decision in response to it, will help them learn to self-regulate.
If you or a child you know might benefit from counseling, you can contact Canvas Health here or call (651) 777-5222.
Tips for Coping with Mood Swings
In the meantime, how can the young person take care of themselves and think about what message the emotion may be communicating to them? Do they need some space, or need time to think something through? Do they need to take a walk or talk to a trusted friend or adult? Do they need professional support, a hot shower, a journal, or a workout? Can they express how they are feeling through an artistic medium like painting or music? Do they need to have a good cry (or a good laugh)? Or would a good night's sleep help?
The Guest House

This being human is a guest house.
Every morning a new arrival.
A joy, a depression, a meanness,
some momentary awareness comes
as an unexpected visitor.
Welcome and entertain them all!
Even if they are a crowd of sorrows,
who violently sweep your house
empty of its furniture,
still, treat each guest honorably.
He may be clearing you out
for some new delight.
The dark thought, the shame, the malice.
Meet them at the door laughing and invite them in.
Be grateful for whatever comes.
Because each has been sent
as a guide from beyond.
— Jellaludin Rumi
Author: Emily Johnson, MSW LICSW, School-Based Mental Health Supervisor
---