Supporting Safety-Creating Hope
The Canvas Health Suicide Prevention Program provides services to the Dakota Communities and 57 counties in Minnesota. Services include research and evidence based culturally responsive presentations as well as Question, Persuade and Refer (QPR) suicide prevention trainings. Additionally, the program offers collaboration activities with community-based suicide prevention efforts through our Regional Coordinators and Tribal Liaison.
Our school presentations are available for students in grades 7-12, and QPR trainings for those 18 and over. Our aim is to support empowering everyone in the communities we serve to help prevent suicide.
Presentations are free of charge and funded by the Minnesota Department of Health.
If you are in crisis, dial or text 988 to be connected to the 988 Suicide and Crisis Lifeline.
Please contact the Regional Coordinator and Tribal Liaison that serves your area to schedule a presentation or training.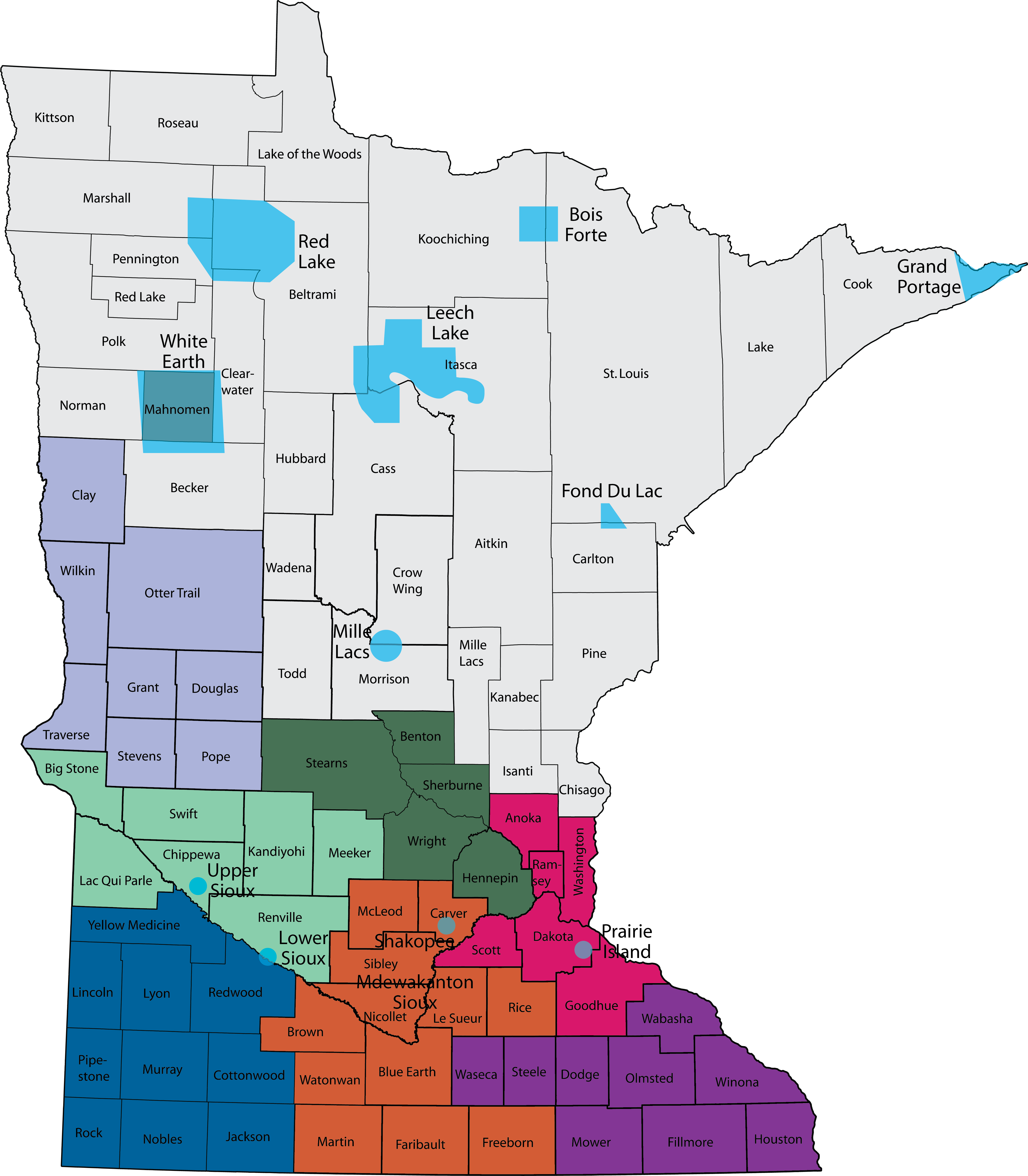 Program Supervisor: Stephanie Hamlin, MPH; shamlin@canvashealth.org
Dakota Communities: Upper Sioux, Lower Sioux, Shakopee Mdewakaton Sioux, Prairie Island
Tribal Liaison: Adam Preuss, apreuss@hsicrisis.org, (651)-777-5222
Canvas Health
Central Region: Benton, Sherburne, Stearns, Wright, Hennepin
Regional Coordinator: Abigail Looper, alooper@canvashealth.org,
(651) 785-7595
Canvas Health
East Metro Region: Ramsey, Anoka, Washington, Scott, Dakota, Goodhue
Regional Coordinator: Alyssa Peterson, apeterson@canvashealth.org,
(651) 327-0672
Canvas Health
South Central Region: McLeod, Carver, Sibley, Nicollet, Blue Earth, Le Sueur, Faribault, Martin, Rice, Freeborn, Watonwan, and Brown
Regional Coordinator: Grace Mullenbach,
gmullenbach@counseling-services.org, (507) 931-8040, ext. 224
Counseling Services of Southern MN
West Central Region: Lac qui Parle, Swift, Chippewa, Big Stone, Kandiyohi, Meeker, and Renville
Regional Coordinator: Adam Preuss, apreuss@hsicrisis.org, (651) 777-5222
Canvas Health
Southwest Region: Yellow Medicine, Lincoln, Lyon, Redwood, Murray, Pipestone, Rock, Nobles, Jackson, and Cottonwood
Regional Coordinator: Arianna Santos, asantos@canvashealth.org,
(605) 610-9822
Canvas Health
Upper Western Region: Clay, Wilkin, Otter Tail, Traverse, Grant, Douglas, Stevens, and Pope
Regional Coordinator: Aaron Cadayong, acadayong@lmhc.org,
(218) 739-1759
Lakeland Mental Health Center
Southeast Region: Wabasha, Waseca, Steele, Dodge, Olmsted, Winona, Mower, Fillmore, and Houston
View a map of all Minnesota Suicide Prevention Regional Coordinators here.
Learn More
988 Suicide and Crisis Lifeline
If you need suicide or mental health crisis support, or are worried about someone else, please call or text 988 or visit the 988 Suicide & Crisis Lifeline chat to connect with a trained crisis specialist.
Meet The Team