The celebration of Black History Month during February is an important—if too short—opportunity to explore and reflect upon the struggle and impact of Black people on the United States. In the context of the mental health community there are many Black leaders who have been profound leaders in advancing the field and how the field serves Black people.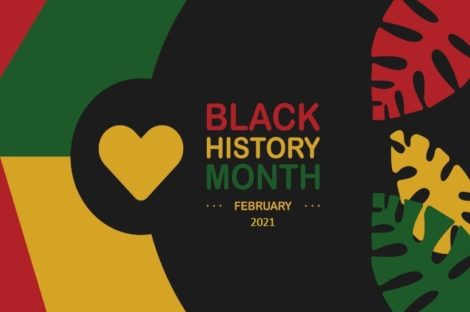 Black Leaders in the Mental Health Community
Kenneth Bancroft Clark, Ph.D. was the first Black president of the American Psychological Association. He is particularly well known for the "Doll Study" in which over 200 Black children chose between white and brown dolls. His findings of children showing preference for white dolls as early as age three was shaped by segregation, and played an important part of the Supreme Court decision in outlawing segregation.
Kitch Childs, Ph.D. was a feminist and founder of the Association for Women in Psychology, in addition to also being a founder of Chicago's Gay Liberation Front. She was a tireless advocate for people of color and other oppressed people, as evidenced by her work to incorporate more women and LGBTQ people into the mental health field, as well as her efforts to change the American Psychiatric Associations labeling of homosexuality as a disorder in the DSM. E. Kitch Childs practiced her values in providing therapy to the groups she advocated for, including LGBTQ people and people with HIV/AIDS
Herman George Canady, Ph.D. was a clinical and social psychologist who was the first to study the role of race and biases within testing environments, in particular within IQ testing. A large part of his contribution was to leverage professional organizations, such as the American Teacher's Association, to advance the roles of Black psychologists.
These few of the many Black leaders in mental health show are examples of Black mental health professionals who worked to defeat discrimination in society, but also within their own field.
The Impacts of Mental Illness
Mental illness is common, affecting one in four Americans. Though the impacts of mental illness on People of color and Black Americans in particular are often disproportionate, due to conscious and unconscious societal failings of bias and inequity. Black Americans are more likely to be disadvantaged socioeconomically due to cultural and systemic biases.
Socioeconomic circumstances often can be an indicator for the possibility of developing a mental illness.
Socioeconomic circumstances are a key factor in determining access to and quality of mental health care.
Mental health providers can have cultural biases that are factors in misdiagnosis and poorer treatment of Black clients.
As in other communities, there is significant stigma of mental illness with many Black communities. This stigma can be exacerbated by provider bias, leading to poor experiences and outcomes.
Black History Month is an important opportunity to acknowledge Black leaders and the challenges Black people face for receiving excellent mental health care. The professionals above are providers who challenged these cultural and systemic biases head-on, advocating to changes within our society and profession. They and countless others are examples of how ordinary people can affect change. Their efforts also serve as a reminder of the enormous barriers that have been erected between Black people and excellent mental health care. We should all do our part of tearing down those barriers together.
---