After receiving funding through the Medica Foundation this fall, Canvas Health hit the ground running at the Chisago County Jail with a program designed to provide judicial clients with strategies that will prevent relapsing into problematic alcohol and drug use and criminal conduct.
Treating Substance Use & Criminal Thinking
Staff, who are embedded at the Chisago County Public Safety Center, strive to provide judicial clients with the strategies, concepts and skills to bring meaning and responsibility into all facets of their lives.
The 12-week program is based on a cognitive-behavioral model treating both substance use and criminal thinking simultaneously.
Continuing Care Plan
One of the primary focuses of the program, in addition to the educational element, is to afford clients the best possible opportunities post-release, through a formal continuing care plan as they transition back into the community.
After release, a client's transition plan can include continuing his or her treatment on an outpatient basis at Canvas Health's Forest Lake, North Branch, Stillwater, Cottage Grove, or Oakdale clinic.
Program staff work closely with the jail's staff, probation officers, county attorneys, and public defenders. The program is currently at capacity with clients and is seeing great success.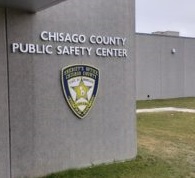 ---