When Canvas Health began moving clinicians home as a safety precaution, Anoka County Mobile Crisis Practitioner Kylie Otte knew it would be challenging to try to find somewhere that would be conducive to working for her, and that would feel calming for her clients when they called in with a crisis.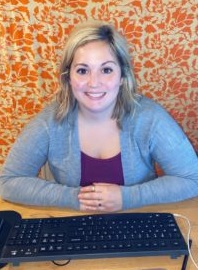 "I chose the laundry room because I have roommates and no one WANTS to come into the laundry room unless they HAVE to, so I was able to have a private, quiet place to focus."
Kylie set up a desk and chair, hung a pretty background, and was ready to see clients virtually, offering assessments, interventions, and stabilization services as well as safety planning and short-term therapeutic services to assist in recovery from a crisis.
Mobile Crisis Response Team
Kylie and her colleagues work very hard to help people who are experiencing behavioral, emotional or psychiatric situations needing a timely intervention to reduce the possibility of physical harm.
Canvas Health operates mental health crisis services lines for seven counties across the metro.
To reach these mobile crisis services 24/7:
Anoka County Mobile Crisis Response: Call (763) 755-3801
Scott County Mobile Crisis Response: Call (952) 818-3702
East Central Crisis Response: Call 1-800-523-3333

Serving residents of Chisago, Isanti, Pine, Kanabec and Mille Lacs counties
All counties in Minnesota have mobile crisis phone lines. To find your local crisis number, click here.
---