Canvas Health is thrilled to celebrate our 2023 doctoral intern graduates: Bria Haynes, Noreen Raja, and Natalia Witkowska.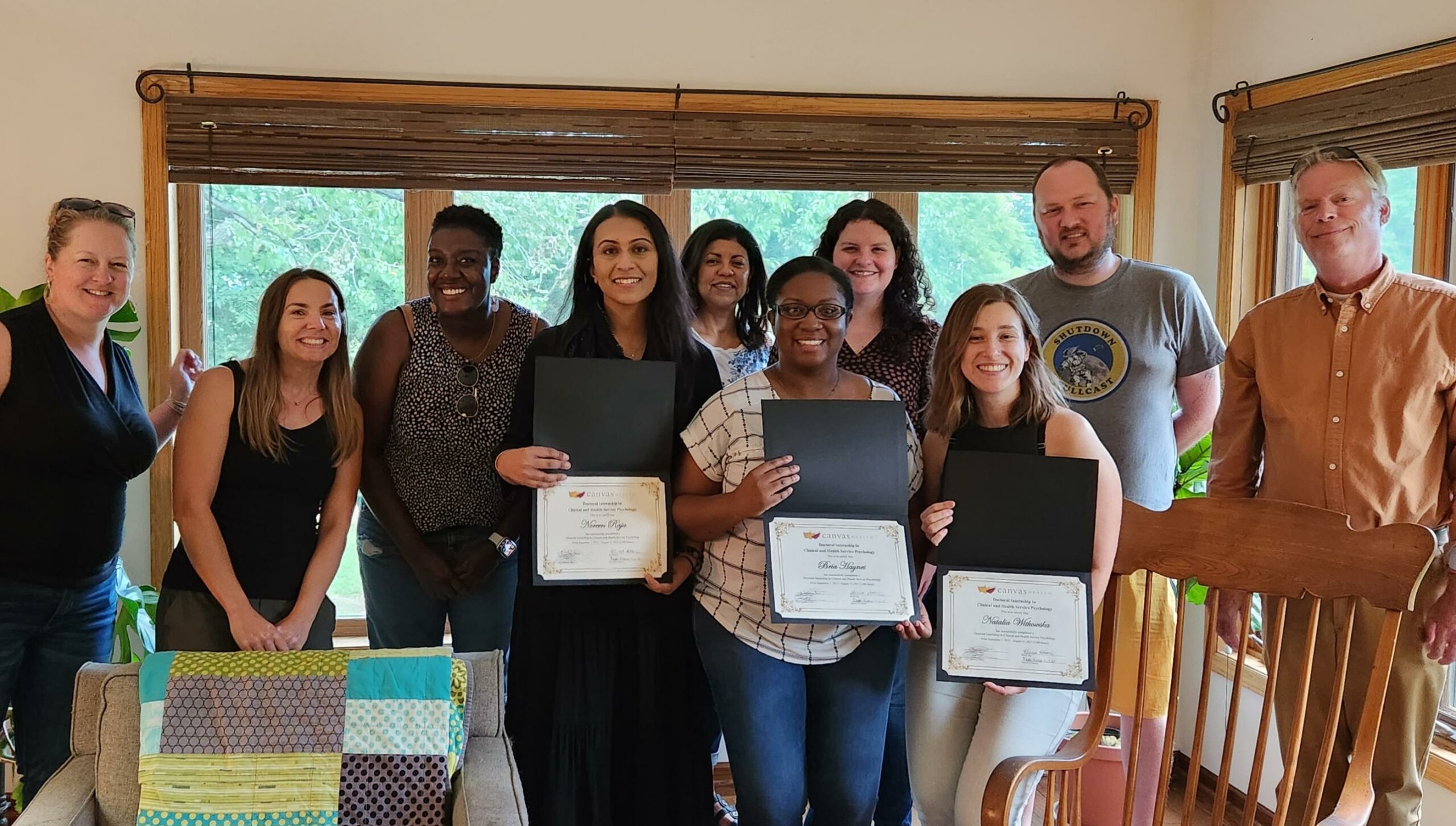 On September 1, 2022, Bria, Noreen, and Natalia embarked on Canvas Health's Doctoral Internship in Clinical and Health Service Psychology. Since then, they have actively engaged in diverse areas of psychology such as individual psychotherapy, clinical and forensic evaluations, and adherent DBT services, accumulating a total of 2,080 hours since their initiation.
This accredited internship by the American Psychological Association (APA) presents an exceptional and multifaceted experience. Throughout the year, interns participate in an array of training opportunities, spanning outreach, program development, outcomes measurement, trauma-informed care, cross-discipline collaboration, consultation, research, and more, allowing for a comprehensive skillset development.
Beyond its established framework, this internship maintains an ongoing evolution, continually adapting to address the needs of interns, the agency, as well as the clients and community we serve. Many of the present internship practices and procedures have sprung from the innovative ideas of our interns. They bring with them concepts and techniques from other agencies, knowledge of cutting-edge research and practices, and a spirit of innovation that mirrors the essence of the program itself.
"I am incredibly proud of Bria, Natalia, and Noreen for all they have done in the past year. All three of our interns this year stepped out of their comfort zone, tackled new learning experiences, and continued to hone their already impressive skills. I am excited to hear about all of their successes in their future endeavors!" – Morgan Krause, PsyD, LP, Lead Clinical Psychologist & Director of Psychology Training
Congratulations graduates!
Learn more about our Doctoral Internship in Clinical and Health Service Psychology >>
The application deadline for the next internship is November 20, 2023.
---