Sue Sperber, Canvas Health's Senior Development Officer, is pictured here with her father, Denis Bakke. Here's her Canvas Health story: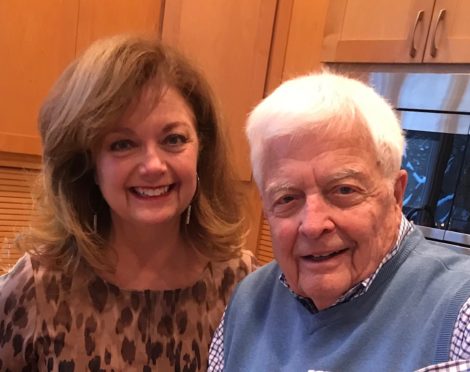 Supporting Canvas Health
My parents, Denis and Phyllis, began supporting Canvas Health's senior programs back in 1996. When my mom's health was failing after a couple of strokes, Canvas Health stepped in and assisted our family with its services. My dad has continued to financially support Canvas Health and through example and encouragement, the rest of our family got involved and began supporting Canvas Health as well.
I started volunteering on the Valley Vine & Harvest Throwdown event committee in 2011, and in 2014, I joined the staff as Canvas Health's Development Officer. I am so proud of our agency's mission, and I love telling others about our essential programs and services, as well as the great people who passionately work within these programs. Daily I am in awe of the many ways we meet our client's critical needs, both in our clinics as well as in the community.
Sue loves meeting with people who want to learn more about Canvas Health. Email her at ssperber@canvashealth.org or call (651) 492-7477.
---