Holiday blues. Holiday sadness. Holiday depression. Feelings like this can be confusing during what we think are supposed to be happy times. But they may not feel that way for you and other people.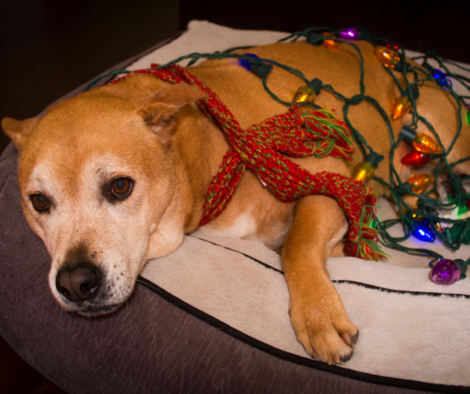 In addition to sadness, the holidays often create painful memories, loneliness, and anxiety for people as they try to make the holidays live up to impossible expectations. The necessary measures to combat the COVID-19 coronavirus during this pandemic and the fear of infection are making this year even more difficult.
But what you need to know is that there are other people struggling like you and that there are great ways to cope.
Be Honest About How You're Feeling
Be honest about how you're feeling this holiday season, with yourself and others, even if those feelings of sadness, depression, or anxiety seem at odds with how the holidays are "supposed to be."
Can you identify what the causes of these feelings are?
Are you tired or exhausted?
Are you or someone you love struggling financially?
Are you missing your family?
Are you disappointed these holidays won't be like others?
Are you feeling lonely or isolated?
Are you feeling stress to get everything done, to "pull off" these holidays?
Are you able to see family, but do they bring their own baggage?
Are you worried about letting people down?
Does the end of the year make you feel like you haven't accomplished enough in 2020?
Do you miss loved ones you've lost?
When to Reach Out to a Counselor
If any of these describe how you are feeling, there are things you can try at home explored below. If they seem difficult or you worry it could be worse, please call our intake coordinators at Canvas Health, who would love to talk with you via video appointment. Message or call us here.
Before talking to a counselor, things to remember or try include:
Avoid excessive alcohol. It's a depressant and in excess will make you feel worse.
Reach out to friends, family, or colleagues. Even if only for a phone call or video chat. Be honest.
Move. Do your regular exercise routine or start taking daily walks. Bring along a podcast, book on tape, or music if you'd like. Or call a friend and walk and talk together.
Acknowledge that there is no perfect and that you can say no, to family or your own expectations.
Think about what you do have and what you can look forward to.
Sometimes these coping strategies may feel like they're not enough or that your struggles with sadness or anxiety are too much. In that case, reach out to Canvas Health so you can set up a telehealth appointment with one of our counselors. We help a lot of clients every day who feel just like you. Asking for help takes two minutes right here.
---