Stomp Out Suicide – August 15, 2020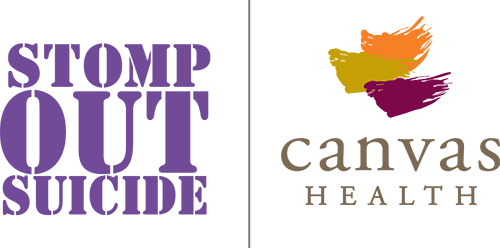 Stomp Out Suicide is a meaningful way for families and individuals to connect with resources, raise funds, and be a part of a supportive community. Our goal for Stomp Out Suicide 2020 is to Keep Going! We plan to move forward with a safe and social distanced version of the event that will include amazing t-shirts, a hope-filled activity, and important resources to keep us all connected during this uncertain time. Visit StompOutSuicide.org for more details.
Stomp Out Suicide
Saturday, August 15, 2020

IMPORTANT: By checking the box in the registration form, you will agree to the terms of this Waiver of Liability. Please read before registering.
---
Sponsor!
Your sponsorship support goes directly to helping people struggling with crisis situations, mental illness, substance use, unstable housing, and trauma.
Donate to our silent auction! Download a 2020 Canvas Health silent auction donation form.