Stomp Out Suicide – August 15, 2020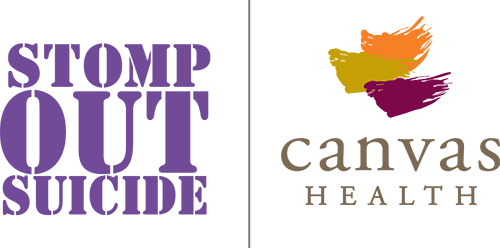 Stomp Out Suicide is a meaningful way for families and individuals to connect with resources, raise funds, and be a part of a supportive community. Our goal for Stomp Out Suicide 2020 is to Keep Going!
Register for Stomp Out Suicide and create a crowdfunding team. In August, we'll send you a t-shirt and resources to use and share. You can add a #KeepGoing facemask to your registration, too. Register by July 15 to take advantage of the $20 early registration rate! ($10 for kids!).
At any time on or before August 15, invite your friends and your family to go on walk/run with you (virtually or otherwise). Wear your t-shirts, bring your signs, and take photos and videos to send to us.
At 10 a.m. on August 15: We'll come together virtually, with our signs and photos, and listen to a special message. After the message, we'll watch a video collection of photos and videos of people remembering their loved ones and supporting each other.
During the morning, we'll be visiting some of our amazing participants with breakfast and coffee deliveries, live music telegrams, and other special surprises.
Keep following us on Facebook and Instagram for the latest updates. Visit StompOutSuicide.org for more details.
Stomp Out Suicide
Saturday, August 15, 2020

IMPORTANT: By checking the box in the registration form, you will agree to the terms of this Waiver of Liability. Please read before registering.
---
Sponsor!
 Your sponsorship support goes directly to helping people struggling with crisis situations, mental illness, substance use, unstable housing, and trauma. Download a 2020 Stomp Out Suicide sponsorship form here.
Donate to our silent auction! Download a 2020 Canvas Health silent auction donation form.